CENTRAL GLASSWORKS
Learn a new skill from experienced artisans.
Choose the perfect one-of-a kind gift.
Discover the magic of glass blowing.
REGISTER NOW
satisfy your creative curiosity
Central GlassWorks offers a glassblowing experience for everybody. Maybe you're wondering about the process and want to take a class- we have several options. Or you might need an unconventional gift for a special occasion- you can shop with us. Come see us in downtown Centralia, Washington to learn more!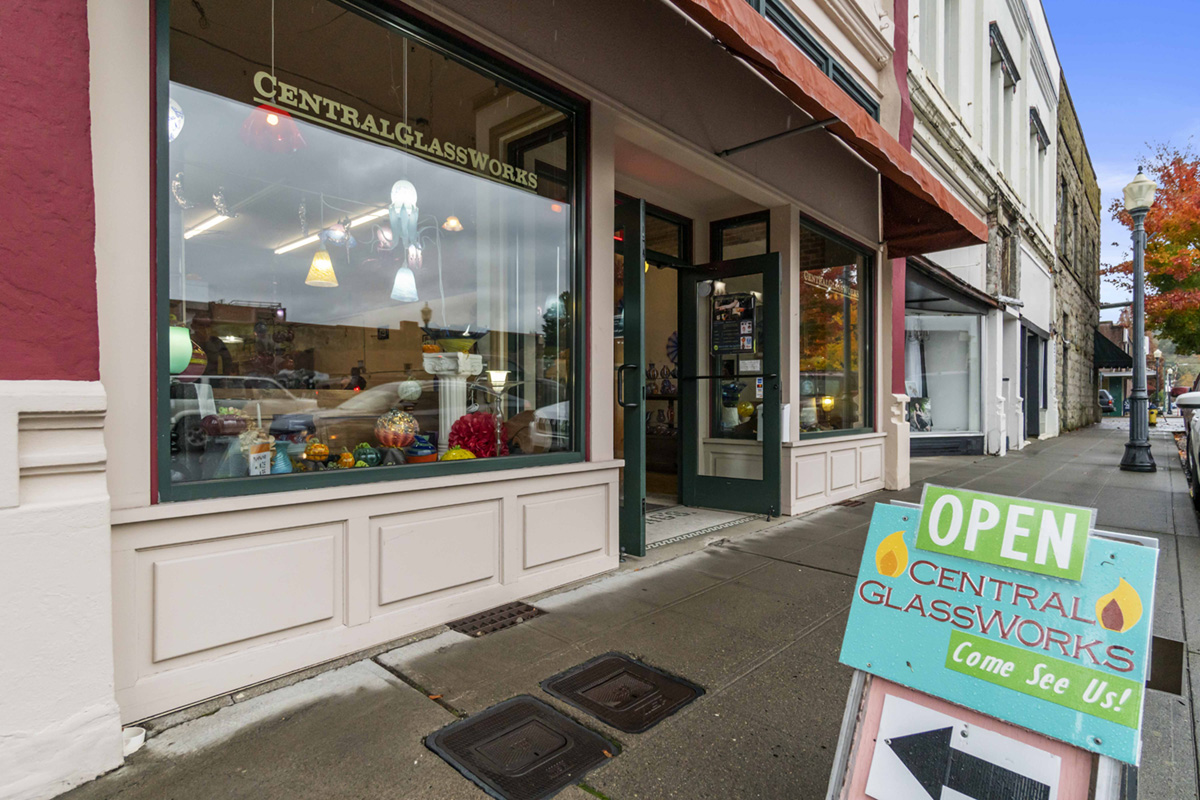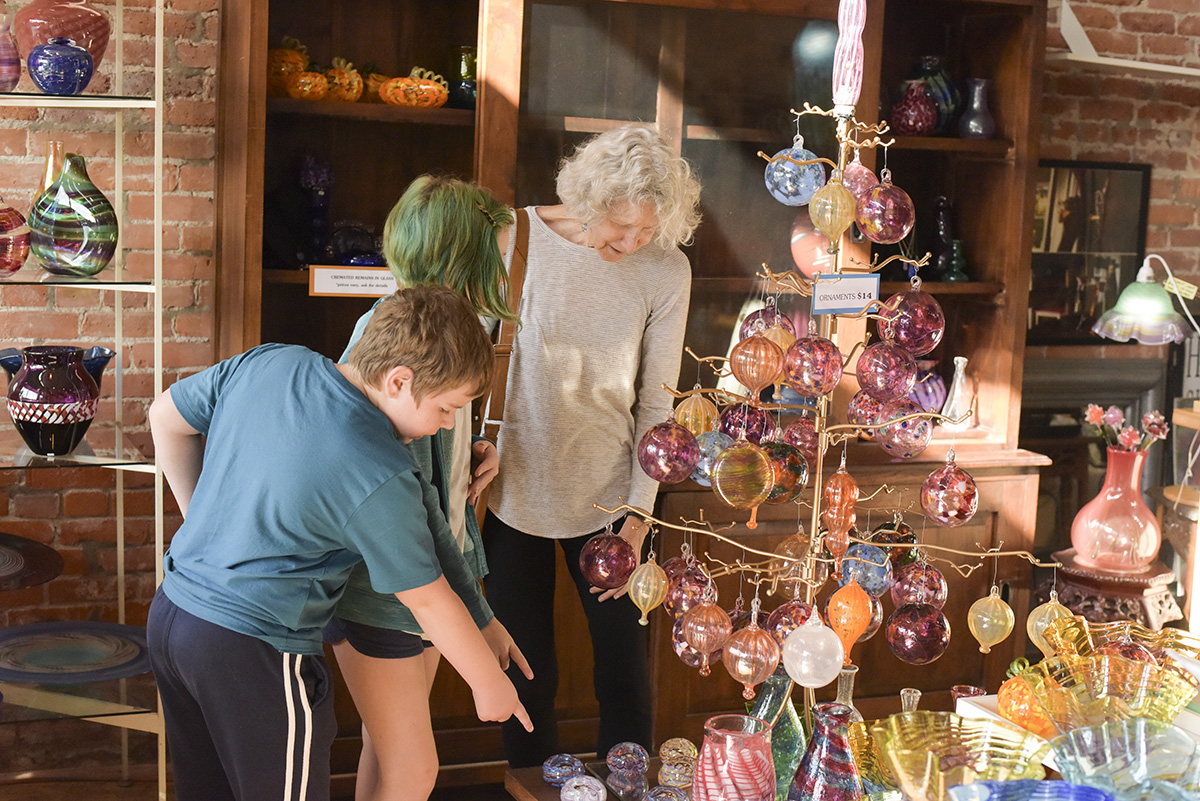 FAMILY FUN
Share something special with your friends and family. We offer hands-on classes, a beautiful gallery, and a close-up view of our glassblowers at work. 
Central GlassWorks is also a great place to gather for birthday and work parties; guests are always impressed by our hotshop!
Our gallery inventory changes with the seasons, so you'll always find something new and intriguing to admire.
HANDS-ON EXPERIENCE
Get up close and personal with our perfect date-night or family-time activites.
Hang out with us and learn firsthand how the art of glassblowing has remained fairly unchanged through history utilizing simple tools such as steel blow-pipes and rods, shears, tweezers, and crimps.
When you're ready to start creating, we offer classes covering basic to advanced glassblowing techniques. We work with children as young as four years old to encourage a life-long love of art!
You can also bring your own ideas to life with our custom creations program. Bring us your ideas that we can build on, or hand us a specific blueprint and we'll make a gift that will impress even the most difficult to please.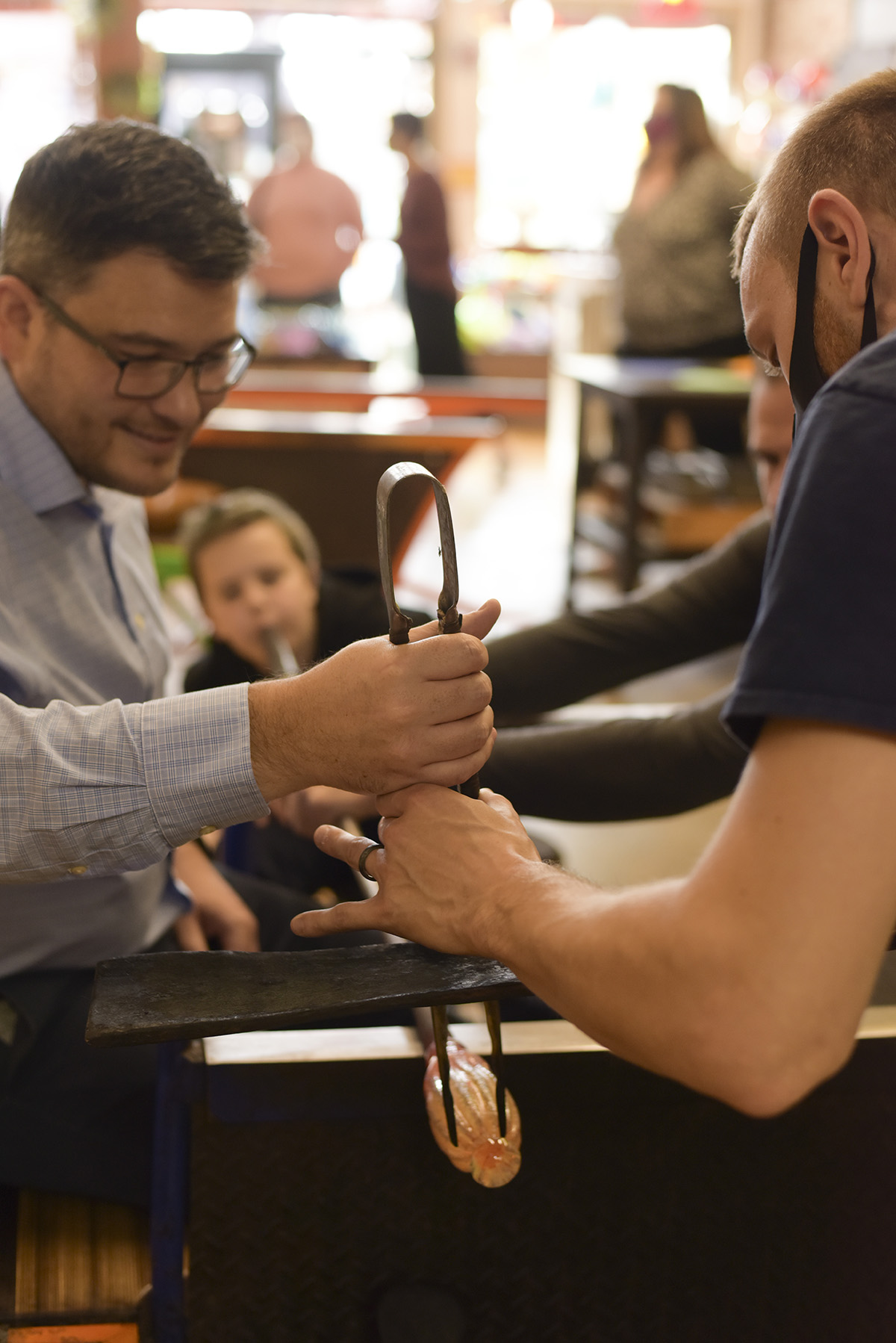 CUSTOM MEMORIAL PIECES
Have us create something extra special to commemorate the passing of a loved one. We can incorporate cremains into anything we make in the gallery or we would love to design a project with you.
Our clients have worked with us to create pendant necklaces, vases, ornaments, paperweights and sculptures: both realistic and abstract. If you wish to add a more personal touch, you can use cremains in a Private Lesson while creating your own paperweight at no additional cost.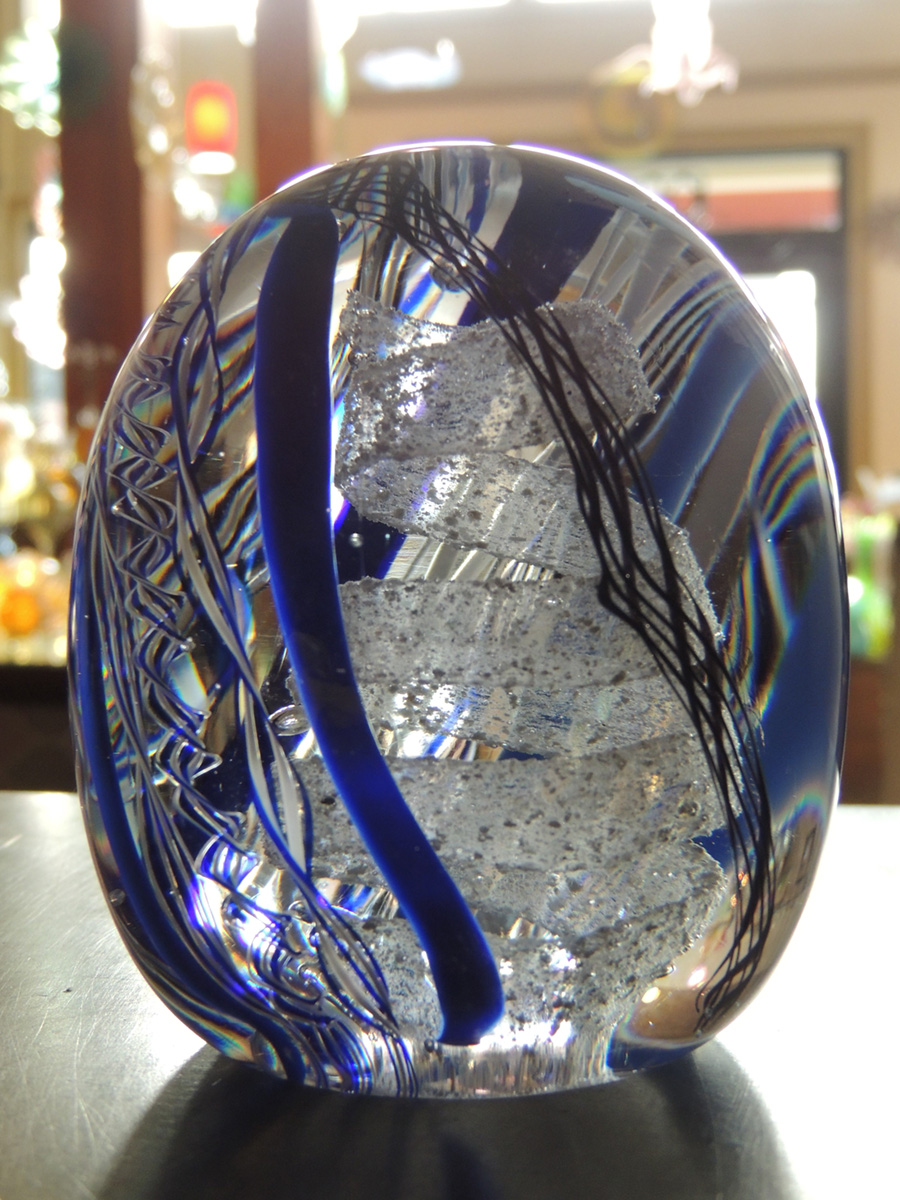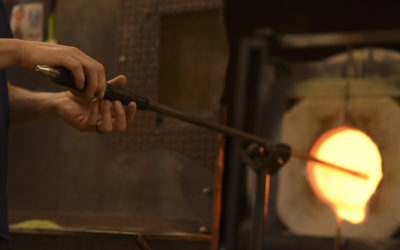 We're excited to announce the launching of our new website! We are very grateful to The Delfín Agency who gave our website some much needed TLC! You can expect to find the same information and updates, team information, and online shop, ways to reach us, and much...
read more
CONTACT US
Not sure where to start? No problem. There are several ways to contact us directly!
PHONE
(360) 623-1099
EMAIL
centralglass@localaccess.com
VISIT US
109 W Main Street
Centrailia, WA 98531
OR
Fill out the handy form to the right!
Something is wrong.

Instagram token error.